The show that's 24/7 for a city that never sleeps
That truth about New Yorkers is they never really want to leave town.  And if they do, it's with the full knowledge they'll be coming back.  And it's the same for visitors. Once the place gets into your veins (through your splattered clothes), it binds with your DNA. New York is the center of the world (with Brooklyn now the center of the center.)  In Your Face–New York is the show that celebrates the city you can't help loving—even when it dumps all over you.
Martin Sage created In Your Face–New York and partnered with Joseph Steinberg produce what they hope is a fun, loud, musical show.  It's available both as a video and audio podcast on the In Your Face–New York website as well as on iTunes
"Whether you're in Mali or Maui, Kokomo or Kuala Lumpur or a cool bar in Astoria, just a few taps puts In Your Face under your nose," says Sage.
ABOUT THE PRODUCERS: Martin Sage and Joseph Steinberg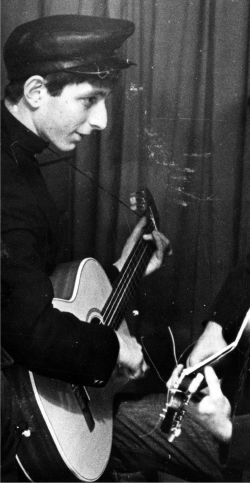 Following a career writing for TV and films (Northern Exposure, Anything But Love, dozens of episodes and pilots) Martin Sage produced The Thalia Follies—A Political Cabaret, a show he created with his friend Isaiah Sheffer, founder and Artistic Director of New York's Symphony Space. After Sheffer passed away in 2012, Sage dreamt of In Your Face–New York as a world-wide phenomenon attracting audiences of New Yorkers and visitors and an online following.  The pilot episode featured Soledad O'Brien as host with special guests including Lily Tomlin and pianist Misha Dichter. That was the start of In Your Face–New York. Fate then reconnected him with his NYU college friend Joseph Steinberg and they joined forces to celebrate the city they love.
Joe Steinberg was the founder/manager of radio station WNYU FM, where Sage was a popular (Sage recalls "wildly popular") campus disk jockey. The insubordinate Sage was frequently fired by Steinberg because, in Steinberg's habitual, dictatorial, easily recalled words, "he needed to be."  Fifty years later, and after much wine (a modest Cotes du Rhone), a reconciliation. Steinberg, the Chair of St. Ann's Warehouse, his second day job, (the first Chairman of Jefferies Financial Group) responded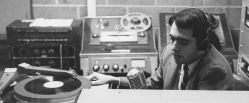 immediately to the concept of the show and suggested that In Your Face–New York be launched from St. Ann's Warehouse. In another miraculous coincidence, Susan Feldman, Artistic Director of St. Ann's Warehouse also attended NYU's now defunct Heights campus in the Bronx (that's a whole other story).  Under Feldman's helm, St. Ann's has for 36 years presented some of the most remarkable, cutting edge theater to be found in New York…or anywhere.
The pilot episode of In Your Face–New York was one of the first shows to be presented at the new St. Ann's Warehouse, a state of the art performance space created within the 160 year old walls of an abandoned tobacco warehouse on the banks of the East River in Brooklyn Bridge Park.  The producers hope In Your Face New York will emerge as the city's wise-guy funny, outrageous, nephew–the one who borrows your laptop and never returns it, but nevertheless is invited to Thanksgiving dinner. Sage and Steinberg plan to make In Your Face—New York a huge success.